MORPHOLOGY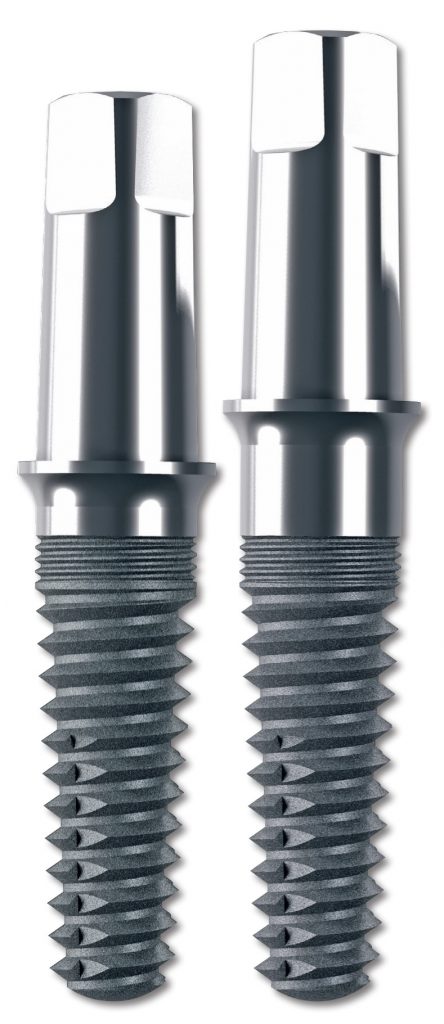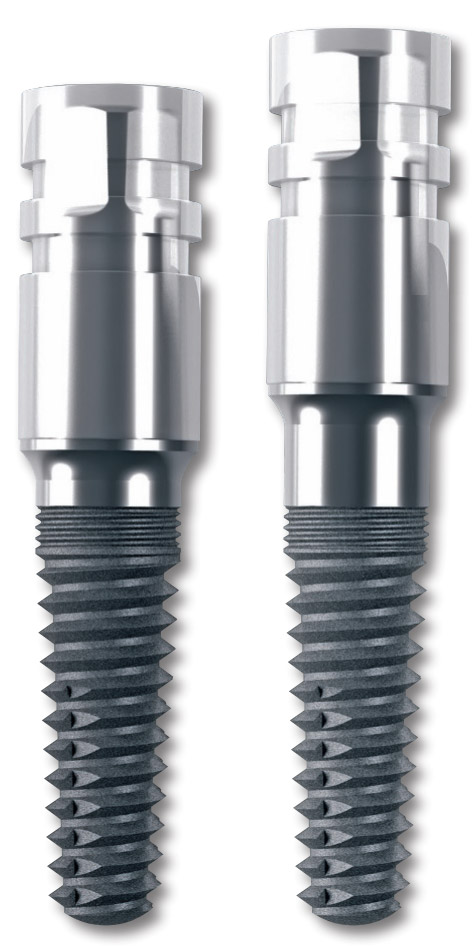 Implant with snap-on comfort cap
Single-phase line of implants is indicated in bone classed D1, D2 and D3 and has been studied for immediate loading both in mandible and maxilla, allowing with its wide abutment the correction of mild discrepancies in parallel alignment. The surgical procedure is simple, inexpensive and not very traumatic, so it allows for the situations of total or partial edentulism to be solved in a single surgery. The fixture diameter 3,5 mm is particularly indicated for narrow alveolar ridge.
It comes with a snap-on comfort cap that can be used as temporary abutment.
Assembly outlines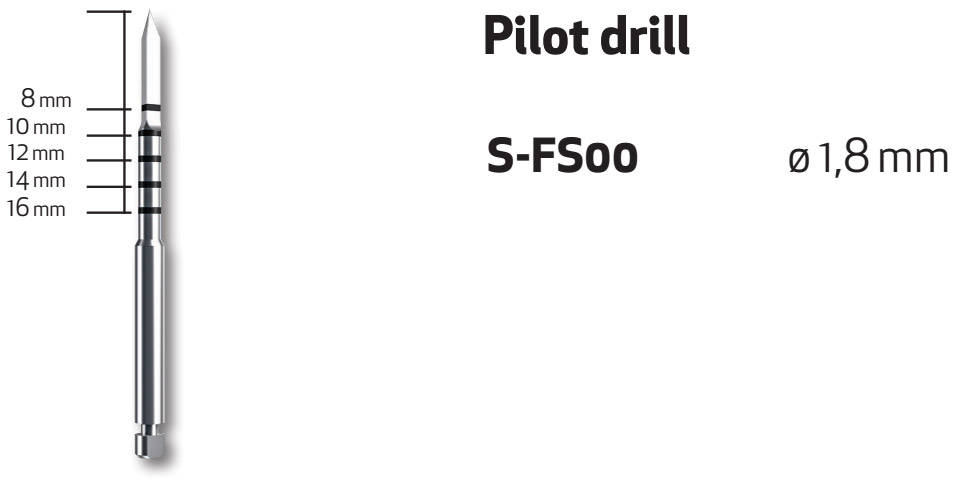 Guidelines for the use of drills for conical implants
These drills have the characteristic to recover the bone during the drilling (which, if necessary, can be used for bone regeneration – as autologuos bone graft). Thus, it is important to clean the cavity of the cutter to ensure an optimal cutting during the preparation of the implant site.
Note: The black marking indicates height, while the colored insert (marking) indicates diameter.

Surgical protocol